The past year has fundamentally transformed the workplace and how and where employees do their work. And there's no going back. It's time to rethink your organization's employee experience—a blend of in-office and remote workers collaborating and driving your business forward. This is the new normal. It's time to embrace it.
Why Companies Should Embrace Hybrid Work
There has been a shift in the modern workplace going on for years. The pandemic accelerated this transformation and now companies have discovered that when they had to rip the Band-Aid off—as their employees had to quickly evacuate the office and set up workspaces at home—it wasn't so bad, and actually helped their business remain healthy. But some organizations want the "new normal" to be just like the "old normal" and that's not flying with a lot employees.
The "Great Resignation" as it has been named is reflected in Gallup analysis that revealed 48% of America's working population is actively searching for a new job or looking for new opportunities. With an employee engagement rate of between 20-34% in the U.S. and Canada, it's no wonder so many people are actively looking for new jobs.
Gallup points out this isn't a particular industry, role or pay issue. Across the board workers, especially highly skilled white-collar workers, are looking for new prospects, and some are even willing to take a pay cut to work from home.
A recent Harvard Business Review poll found "employees want to work from home 2.5 days per week on average."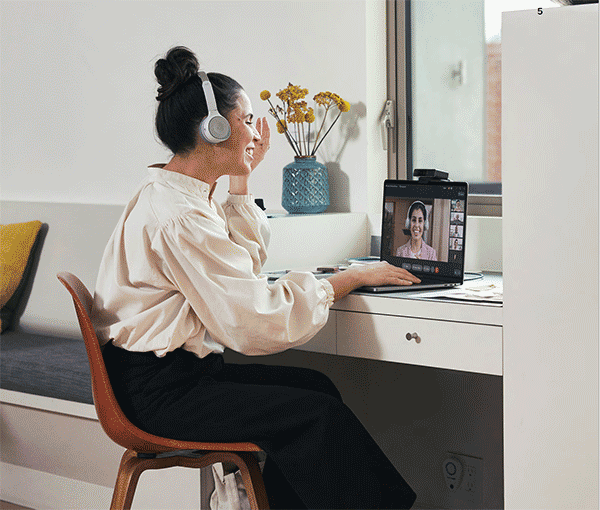 According to the Gallup report, it costs USD $9,000 to keep a disengaged worker and between $25,000 to $100,000 to replace them. That can quickly add up, even if only 20% of your workforce is disengaged or ready to move on to another job.
This is just one of the reasons why smart businesses are embracing a hybrid workforce model. Others include employees frustrated with in-office experiences (89%), workers wanting safer work environments if returning to the office (97%), and employees expecting to work from home at least 8 days a month (58%).
With the right technology in place and the systems and services to support it, there's no reason you can't take advantage of the hybrid remote work model and strengthen your ability to deliver—for both your employees and your customers.
iTBlueprint and Cisco get it. We were at the forefront, empowering organizations of all sizes to support their remote workforces during the pandemic and enabling them to transition to the hybrid work model that fits their business needs. From Cisco's industry-leading Webex Suite and security portfolio to iTBlueprint's core to cloud experienced IT professionals providing end-to-end support, we can make hybrid work for you.
Webex Suite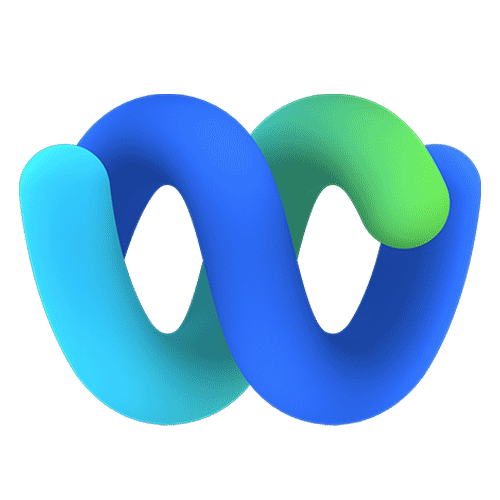 Purpose-built for hybrid work, Cisco Webex Suite is the first best-of-breed suite for hybrid work including meetings, calling, messaging, events, polling, whiteboarding, and market-leading AI. It's everything you need to stay ahead, all in one package.
Make and take calls across all devices with a powerful enterprise cloud phone system that keeps everyone within reach.
Drive more engaging meetings that minimize interruptions and let everyone be seen and heard.
Create engaging meeting experiences with immersive share, custom layouts, virtual backgrounds, and breakout rooms.
Keep work flowing in between meetings with rich messaging, secure file sharing, and whiteboarding.
Organize professional virtual events on a platform that delivers the scale, reach, and interactivity you expect.
Automatically remove distracting background noises and voices, take notes and action items, and transcribe meetings.
Protect your teams' data and privacy with enterprise-grade security built-in from the ground up, not bolted on.
Get integrated AI across meetings, messaging, events, and more to keep teams focused and engaged.
Orchestrate your entire organization with single pane of glass management across all users, security, and devices.
Protection from Core to Cloud
Many organizations struggle with modifying their networks to support their new hybrid and telework environments. Out of the box, Meraki devices can instantly deliver a seamless "in-office" experience from anywhere. With consistent connectivity, your IT team has a clear view into employee networks so they can monitor potential interference to workforce productivity and protect your data and devices, no matter the location, the network, or the application. Paired with Cisco's Secure Portfolio, you have all the simple-to-use solutions you need to detect and stop cyberthreats before they disrupt your business.
Protect against evolving threats, anywhere users are with Umbrella
Secure your remote users' devices at home with AMP for Endpoints
Enable secure network access from anywhere with AnyConnect
Verify the identity of users before granting access with Cisco Duo
iTBlueprint strengthens Cisco security, offering you access to our staff of senior, highly certified technicians with experience to solve your security problems no matter the size of your business or the industry you're in.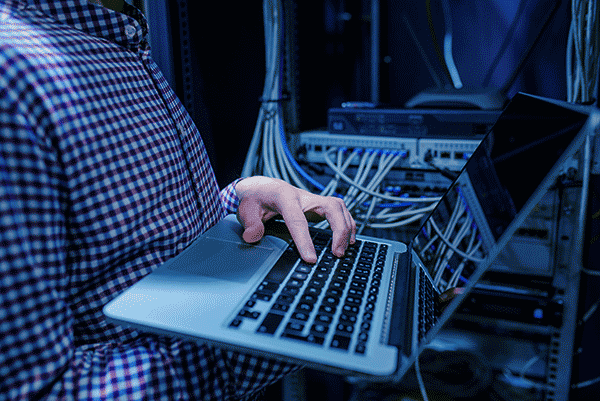 A Foundation of Expertise

iTBlueprint's success centers on the technologies that fuel your hybrid workforce. As a leading Cisco partner, we're proud to offer a full-range of Cisco products—from Core to Cloud—to enable your digital transformation, enhance your performance and improve your business success.
iTBlueprint enables you to get the most from your Cisco investment by keeping your infrastructure solutions updated and supported, extending their lifecycle and reducing the total cost of ownership. By driving out the complexity of IT, iTBlueprint delivers hassle-free and cost-effective technology for your organization.
Contact one of our skilled IT specialists to find out what we can do to help you shape your hybrid workforce success—now and for the future.