Large tech companies in Vancouver are thriving. Vancouver is the 8th ranked city in North America for tech talent , earning it the nickname "Techcouver." This reputation is attracting both tech graduates and major companies from around the world to the city.
As a result, this list includes a number of technology companies with household name recognition. Amazingly, the ones on this list aren't the only global tech players in the city. Slack, Salesforce, and Trulioo all also have a Vancouver office .
This article will list 7 of the many top tech companies in Vancouver . 
1. Klue
Klue a Vancouver-based SaaS (software-as-a-service) company that offers enterprises an AI-powered competitor analysis platform. 
Their software works by leveraging AI to gather, analyze, and deliver real-time insights into competitor activities. The program typically gathers this information from publicly available internet resources like social media or job postings.
In 2021, Klue won a Technology Impact Award for Tech Culture of the Year from the BC Tech Association . It continues to be one of the most recognizable Vancouver tech start-ups.
2. Lumen5
Lumen5 is a user-friendly drag-and-drop video editing platform that lets marketers create professional video content in minutes. 
The company's platform automates the video production process. Users can generate storyboards, and create videos with music and text overlays with minimal effort. This allows businesses to create high-quality video content without spending a lot of time or money.
Lumen5 was founded in Vancouver in 2017 and was named one of the 50 fastest growing tech companies by Deloitte.
Some of the Largest Tech Companies are in Vancouver - but Who Can They Turn to for Their IT Needs?

Find Out
3. Nintendo of Canada
Japanese video game giant Nintendo chose Vancouver for their Canadian office. The company creates some of the most recognized video games in the world, such as Mario, Pokémon, and Legend of Zelda. 
As of March 2023, Nintendo's net worth was $49.92 billion. Having such a giant in Vancouver brings excellent job opportunities to the city's tech graduates. Their Vancouver office now employs 5,000 workers.
Nintendo's name recognition also has a ripple effect on Vancouver's economy. Fans from across Canada flock to the Vancouver location, hoping to meet someone who works for the company. This boosts Vancouver's already thriving tourist industry.
4. Electronic Arts (EA)
Nintendo isn't the only video game giant that calls Vancouver home. California-based EA Games also chose the city for their Canadian office. EA has also produced their fair share of massive video game titles like The Sims, Need for Speed, and the Madden NFL games.
EA is also a major producer of games for mobile devices . They are the company behind Bejeweled and Plants vs. Zombies. Their presence plays a significant role in supporting the local economy and elevating Vancouver as a tech hub .
Discover the History of Vancouver's Tech Industry in this Short Video!

Watch Now
Being at the forefront of the gaming industry, EA's presence in Vancouver has helped to foster technological innovation in the region. The company collaborates with local universities, research institutions, and start-ups to develop new ideas and feed innovation.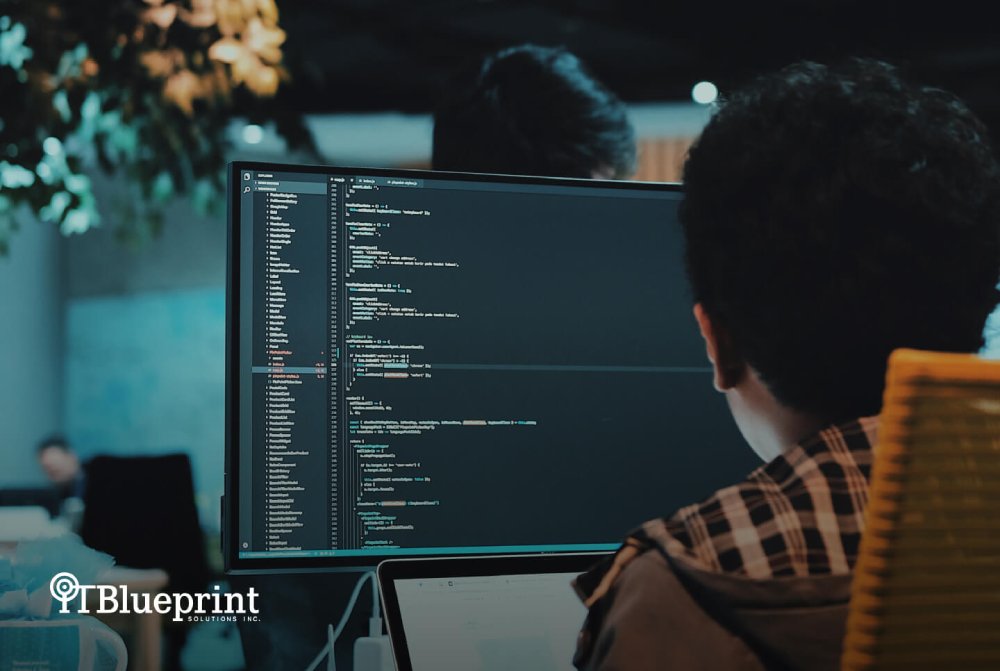 5. SAP Canada
German ERP (enterprise resource planning) platform SAP is one of the biggest software companies in the world. Like many other international tech giants, they set up a Canadian office in Vancouver. 
Across Canada, the company hires 10,000s of workers between both their Vancouver and Toronto offices. Many businesses work this ERP into their daily operations with the help of local IT consultants . Therefore, they bolster other tech companies while contributing to Vancouver's status themselves. 
6. Hootsuite
Perhaps, the biggest tech company founded in Vancouver is Hootsuite . The social media management platform was created in 2008 and is largely credited for putting Vancouver on the technology map. It now boasts over 18 million users from around the world.
Hootsuite's Vancouver office is also its global headquarters. It's also recognized as a top employer, attracting dozens of software developers , software engineers , and other IT professionals to the city. 
The company's international recognition put Vancouver on the global tech community's radar and its continued presence attracts talent and encourages the growth of more start-ups.
Read More About What Vancouver Technology Companies Can Do For Other Businesses
7. Unbounce
Unbounce is a Vancouver-based landing page builder that lets businesses create eye-catching, high-converting landing pages in minutes. They target smaller companies with limited marketing resources and give them the opportunity to create a big business image.
Unbounce also utilizes AI to let their clients automatically write compelling ad copy based on their URL. One of their goals is to break the stigma around using AI in marketing copy by showing their clients how they can use it to streamline their campaigns.
On average, clients see 30% conversion growth with their pages. 
Even Big Tech Companies in Vancouver Can Go Farther with Managed Services
It's easy to assume that big tech companies don't need IT support . Yet, even the top Vancouver tech companies can go further with managed IT services on their side.
iTBlueprint Solutions offers Vancouver a comprehensive suite of managed services. No matter what industry you're in, it's always helpful to outsource your tedious daily IT tasks so you can focus on business growth.
Some of our services include:
Reach out to this Vancouver tech company to take yours to the next level.