If you're a business owner or operator, perhaps you've heard about managed IT services and have asked yourself the question (or more likely you've asked Google) "What are managed IT services?" and "Why are more businesses using managed IT services?"
Well, one thing that is very clear is that the use of managed services is becoming a norm for businesses all over the globe. In fact, the global managed services market size is projected to grow to $557.10 billion USD by 2028 (a CAGR of 12.6% from $243.33 billion USD in 2021).
Naturally, global events have accelerated the adoption rate at which businesses select a managed service provider (MSP), (COVID forcing everybody online, the work from home shift, etc.). But how can you be certain that what most MSPs offer will be right for your business, generate clear ROI and provide a substantial value?
Well, in this blog, we're going to explain all that and more. We'll take you on a deep dive into the managed IT services' definition, the type of services MSPs offer (both the how and what), the most common types of billing structures and the overall benefits of managed services that you can expect to enjoy.
Managed IT Services Meaning (What is it?)
When considering a managed IT definition, it can be best described as an outsourced IT support service provided by a third-party provider.
MSPs offer services such as network management, cybersecurity, data storage and backup solutions, business continuity planning, remote monitoring and maintenance of technology equipment.
What Managed Services Are Usually Offered (and How)
Typically, MSPs have a wide range of specific services to offer, including:
IT Helpdesk: This includes day-to-day remote technical support for you and your employees whenever they encounter a work-slowing technical issue. Generally, most issues can be handled remotely by an experienced IT technician, often dedicated solely to your company so they can learn about your unique process, in order to provide an elevated level of service.
Cybersecurity: Managed security usually includes threat detection and prevention, data protection, employee cyber security awareness training, mobile device protection and other security measures.
Sounding Like Managed IT Services Are Exactly What You Need?
Schedule a free consultation with us today!
Learn More
Data Storage and Backup: Services such as cloud backups or offsite data storage options can keep your data safe and secure.
Business Continuity Planning: MSPs can help you plan for emergency situations, including outages and system failures, to ensure that your business operations stay up and running at all times.
Remote Monitoring and Management: MSPs frequently offer 24/7 monitoring of your IT systems, infrastructure, software and hardware to help you detect and resolve issues before they cause major problems.
Cloud Services: Cloud services are a subsection of managed services that MSPs offer. They provide businesses with a way to access and store data, applications and other digital resources in the cloud.
There are many different types of cloud services, but some of the most common include:
Cloud Storage: This allows businesses to store their data in a remote location, which can be accessed from anywhere with an internet connection. This is a great way to protect your data from damage or loss, and it can also help you free up space on your local servers.
Cloud Applications: These are applications that are hosted in the cloud and can be accessed by employees from any device, anywhere in the world. This is a great way to reduce the amount of hardware and software that you need to purchase and maintain.
Cloud Computing: This is a type of cloud service that allows businesses to access and use IT resources, such as servers and storage, as though they were on-site. This is an effective way to save money on IT infrastructure costs.
How Managed Services Work Their Billing Structures (Most Common)
Most MSPs usually offer either a flat-rate or pay-as-you-go pricing model.
With the latter, you'll typically only be charged for what you use, while with the former there will usually be a set monthly fee that covers most of your basic IT services.
Want to Learn a Bit More About What MSPs Can Do? These Blogs are Here for You:
Alternatively, some MSPs may offer packages that bundle multiple services together, giving you a more comprehensive solution at a lower rate.
Regardless of the pricing model you choose or the specific services your MSP offers, one thing is clear: working with an IT provider can help you keep your systems running smoothly and securely at all times.
What are Managed IT Services? The Benefits You Can Expect
Some of the key benefits of working with an MSP include:
24/7 monitoring and maintenance of your IT systems, infrastructure, software, and hardware. This ensures that any issues are detected and resolved promptly before they can cause major problems for your business.
Access to a team of experts with deep knowledge and experience in all aspects of IT operations. This allows you to benefit from industry best practices and stay up-to-date on the latest trends and developments in technology.
Enhanced cybersecurity protections ensure your data is kept secure, safe and recoverable at all times. This is essential in our ever-increasing cyber-focused world where cyber crime continues to be one of the most lucrative forms of illegal activity.
Reduced costs compared to managing IT in-house, as MSPs can often offer more cost-effective solutions that still deliver high levels of performance and quality.
Improved productivity through improved system performance, faster problem resolution, less downtime, etc., all of which help you focus on growing your business instead of dealing with IT issues.
Increased flexibility and scalability, as managed services are typically scalable based on your changing needs and requirements without the need for additional capital investment or time-consuming onboarding processes.
Better alignment with business goals, as MSPs can help you align your information technology investments with your broader strategic goals in order to maximize ROI and deliver maximum value to your organization.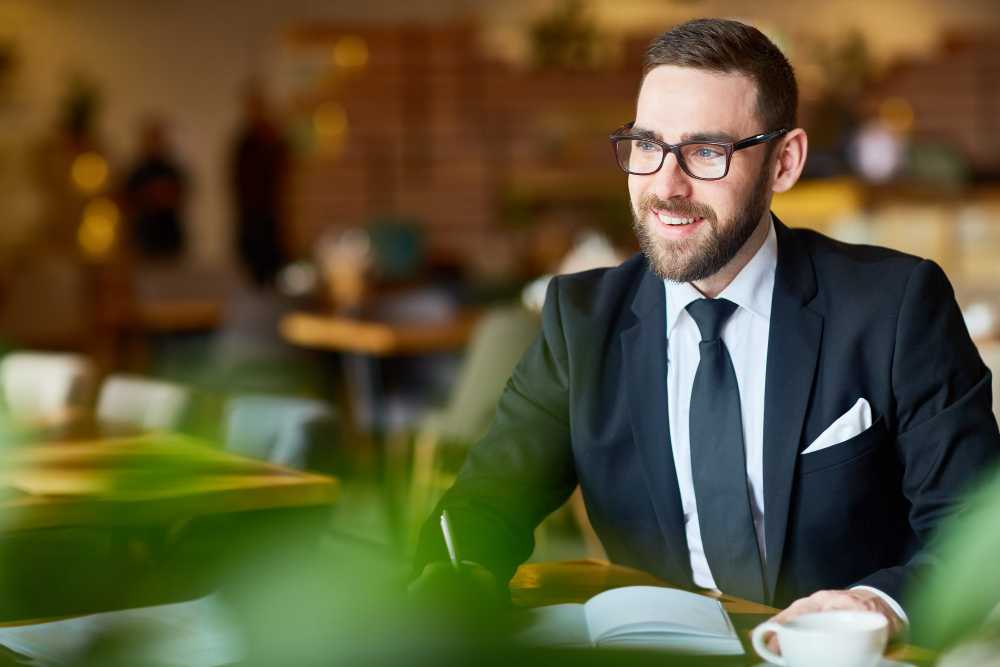 Making Sure You Do Your Homework Before Choosing an MSP
Regardless of whether yours is a small or medium-sized business, choosing the right MSP for your business is no easy task. And it requires nothing less than careful research and vetting before finally pulling the trigger and signing the contract.
However, research can only get you so far. There comes a point in your search where you'll need to sit down and have a chat with your prospective managed IT service provider to see if they'd meet all your business IT needs, and also be a good fit for your company.
If you're at the stage where you're ready to talk to an MSP, why not schedule a call for a free consultation with iTBlueprint today!?
We would be happy to simply have a discussion with you to see if what we're offering is what you're looking for. We can customize our offerings and service level agreements to fit your business model and budget.
This way, with one fixed monthly fee we can ensure you're achieving maximum ROI on your managed IT investment.