As we navigate through this era of incredible tech innovations, businesses are facing a unique hurdle: harnessing the might of IT to fuel their triumph is key.
"A vCIO is not just a technical expert; they're a strategic partner, bridging the gap between technology's vast potential and the operational realities of your business." – iTBlueprint Leadership Person
Amid the avalanche of data, escalating system complexities, and the ceaseless march of innovation, it's imperative for your business to stay abreast of contemporary trends, aligning your IT pursuits with your broader objectives.
This is where the role of the Virtual Chief Information Officer (vCIO) comes in – a nimble and far-sighted guide aiding businesses in traversing the digital wilderness.
What is a vCIO? Uncover this in our blog!
Navigating the Digital Frontier: Unveiling the Role of the Virtual Chief Information Officer
What is a virtual CIO, and what does a virtual CIO do? A Virtual Chief Information Officer (vCIO) is an outsourced or remote professional who assumes the responsibilities of a traditional Chief Information Officer (CIO) on a part-time or project basis.
The virtual CIO role is focused on providing strategic technology guidance, aligning IT initiatives with business objectives, and overseeing the management and implementation of information technology within an organization. Over 92% of businesses outsource vCIO leadership today.
The benefits of working with a vCIO include:
Access to a more diverse quality of insight
Strategic technology guidance
Scalable IT leadership
Enhanced cybersecurity posture
Cost efficiency and improved resource utilization
As we embark on this journey to demystify the vCIO's role, it is crucial to understand that the concept of vCIO services is not entirely new. However, in recent years, the need for a flexible and cost-effective approach to IT leadership within business operations has propelled the vCIO services model into the mainstream.
It has emerged as a crucial bridge between the vast potential of technology and the operational realities faced by organizations of all sizes – Canada's IT consulting market now stands at $84.3 billion.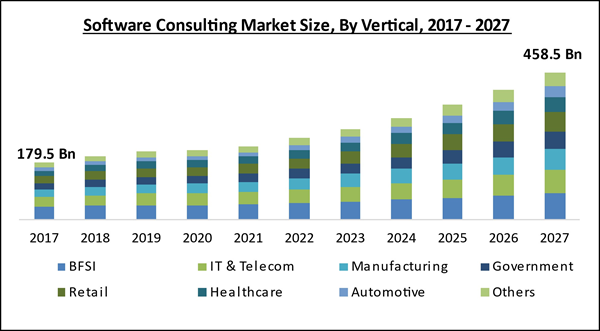 Image Credit: Research and Markets
What Do vCIO Services Help With?
Virtual CIO service providers are not just technical experts; they are strategic partners who bring a fresh perspective and invaluable insights to your strategic plan for IT management. But what does a virtual CIO do to achieve this?
Provide strategic technology guidance to align IT initiatives with business goals
Develop comprehensive IT strategies and roadmaps for organizational growth
Assess and mitigate technology risks, including cybersecurity vulnerabilities
Optimize technology investments and identify cost-saving opportunities
Streamline IT operations with thorough technology planning to improve overall efficiency
Stay updated with emerging technologies and managed IT services industry trends
Oversee vendor relationships and contract management
Conduct technology assessments and make recommendations for improvement
Support digital transformation and cloud services initiatives
Ensure compliance with relevant regulations and industry standards
Reduce downtime with business continuity planning
What is a vCIO? Why do you need one? Consult with our experts today and find out.
Is Your Technology Aligned with Your Business Goals?
Get a Complimentary IT Assessment with iTBlueprint
Get Started
What is the Pricing Structure for vCIO Services?
The pricing structure for virtual CIO services can vary depending on factors such as the scope of services, level of engagement, and the organization's specific needs. Standard pricing models include hourly rates, monthly retainers, or project-based fees. Hourly rates are often suitable for ad-hoc consultations or particular tasks.
Monthly retainers provide consistent support and access to the virtual CIO's expertise on an ongoing basis. For larger projects or strategic initiatives, project-based fees may be negotiated. It's important to discuss pricing and service expectations upfront to ensure transparency and alignment between your organization and the virtual CIO service provider.
Check out these additional resources to learn more about how your vCIO can help streamline the cloud migration process:
Look to iTBlueprint for vCIO Services that Eliminate Issues & Propel Business Growth
What is a virtual CIO? From maximizing efficiency and cost savings to navigating complex technology ecosystems and enhancing cybersecurity, virtual CIO services are a strategic force in driving long-term organizational success.
Check out our various IT services:
Embracing the expertise of virtual CIO solutions empowers your business to stay ahead of the curve, navigate complex technology landscapes, and unlock the full potential of technology for sustained success in the dynamic digital era.
Don't settle for outdated strategies and poor IT management. Learn more about how iTBlueprint can enhance your small to medium-sized business today with our comprehensive virtual CIO solutions.