Cloud computing has been a game changer for organizations of all sizes – allowing small businesses like yours to access a wide range of computing resources, such as applications, storage, and infrastructure, without the need for on-premise hardware. 
But what are the necessary steps for cloud migrations to be completed successfully?
Cloud migration is the process of moving an organization's data, applications, and infrastructure from on-premise servers to cloud-based solutions. And while over 94% of organizations have looked to leverage the numerous benefits, the cloud migration process is nevertheless complex and challenging. 
To be able to leverage the benefits of cloud migration, it's important to follow a well-defined set of cloud migration steps in the migration process. 
Read on to learn everything you need to know about the application migration to cloud steps and achieve seamless digital transformation with the help of an MSP.  
Steps for Cloud Migration: A Thorough Breakdown
The U.S. cloud computing market is growing fast – valued at USD 483.98 billion in 2022 and expected to expand at a compound annual growth rate (CAGR) of 14.1% from 2023 to 2030.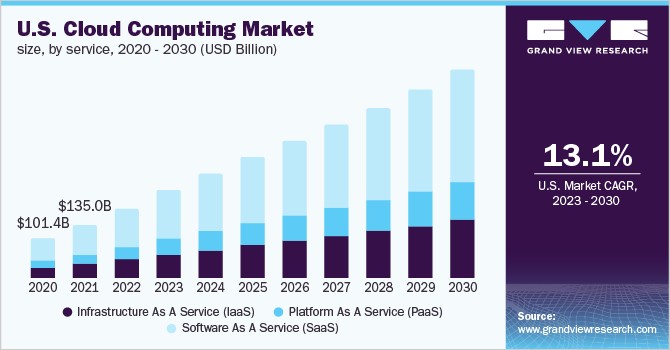 Step 1: Assessment and Planning
The first step in any successful cloud migration process is to assess the organization's current infrastructure and applications. 
This step helps determine what resources need to be moved to the cloud, which cloud migration strategies would be the best fit, and what changes need to be made to the existing architecture. 
Things to consider include:
Cloud security plan (Firewalls, disaster recovery, data-backup, etc.)
Timeline for the cloud migration process
Budget
Type of cloud platforms 
Cloud workloads 
What data to migrate from your traditional data center 
Current infrastructure 
Long-term cloud strategy
An MSP can perform a thorough assessment of the organization's current environment, including hardware, software, and applications. They can also help create a detailed migration plan that also outlines the timeline, budget, and resources that will be required – and it doesn't stop there.
Check out these additional resources to learn more about the benefits of working with an MSP's migration services:
Step 2: Cloud Solution Selection
Once the assessment and planning phase is complete, the next step is to select the right cloud solution for your business case.
There are a variety of cloud solutions available, which is important to take note of when determining the different types of cloud migration options available to your organization:
Public clouds: A public cloud is managed by a third-party service provider, who makes resources such as computing power, storage, and applications available to multiple clients over the internet. These resources are shared among multiple organizations, and users pay only for what they use, typically on a pay-as-you-go basis. 
Private clouds: A private cloud is dedicated to a single organization, either hosted on-premise or by a third-party service provider. Private clouds offer greater control, security, and customization than public clouds, but can be expensive to set up and manage. 
Hybrid clouds: A hybrid cloud is a cloud computing model that combines public and private clouds, allowing organizations to leverage the benefits of both models. In a hybrid cloud, some resources are hosted on a private cloud, while others are hosted on a public cloud.
Each solution has its own set of benefits and drawbacks, depending on the organization's needs. An MSP can help evaluate the different cloud solutions and select the one that is the best fit for the organization's goals and budget.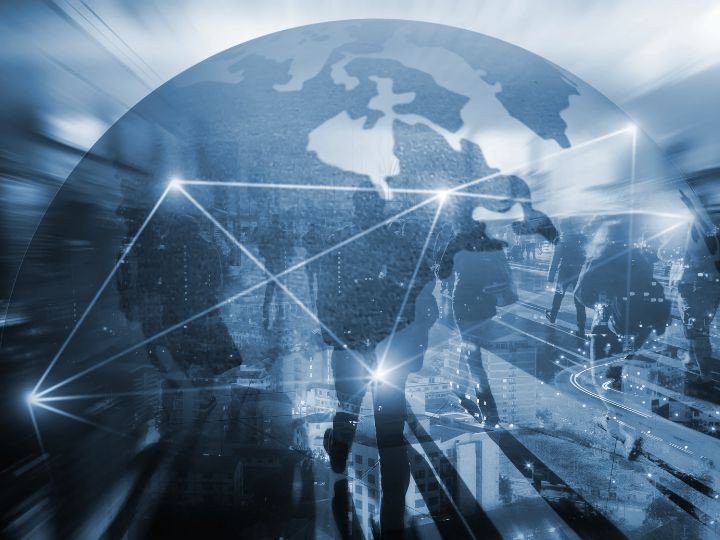 Step 3: Data Migration
Once your chosen cloud solution has been selected, the next step in cloud migration is to migrate your organization's data to the cloud. 
This is one of the most critical steps in cloud migration that requires careful planning and execution. An MSP can assist in data migration projects by creating a data migration plan, ensuring data integrity during migration, and verifying the accuracy of the data once migration is complete.
Step 4: Application Migration
After the data has been migrated, the next step is to migrate the organization's applications to the cloud platforms. 
Of all the cloud migration steps, this one can be particularly complex, as applications often have dependencies on other systems, hardware, and software. 
An MSP can help with the following application migration to cloud steps by creating a migration plan that addresses these dependencies, testing applications before and after migration, and troubleshooting any issues that arise during the migration process.
Need Help Testing Your Applications for Cloud Migration?
Complete Your Digital Transformation with Ease
Contact Us
Step 5: Testing and Validation
Once the data and applications have been migrated to the cloud, it's important to test and validate the new environment. 
This step ensures that everything is working as expected and that the organization's operations can continue uninterrupted. 
An MSP can help with testing and validation by creating a test plan, executing tests, and validating the results.
Step 6: Optimization
After the migration is complete and the new cloud environment is up and running, it's important to optimize the environment to ensure it meets the organization's needs. 
This includes fine-tuning the cloud infrastructure, adjusting security settings, and optimizing performance. 
Security is an essential part of the process, as although cloud atmospheres are the safer option over traditional data centers, 45% of security breaches are cloud based. 
Step 7: Ongoing Management and Support
After migration, it's also important to have ongoing management and support to ensure the environment remains secure, optimized, and up-to-date. 
An MSP can provide ongoing management and support by monitoring the environment, providing regular updates and patches, and responding to any issues that arise. 
They can also provide ongoing training and support to ensure that employees are using the new environment effectively.
Still Need Help Completing the Cloud Migration Process? 
Completing all the necessary steps for cloud migration can be a complex and challenging process, but with the right approach and the help of an experienced MSP, it can be a smooth and successful transition. 
At iTBlueprint, our dedication lies in converting your technology from being an onerous cost into a valuable asset that fosters innovation and achievement.
We acknowledge that every business has its distinctiveness, which is why we prioritize establishing connections with our clients to grasp their predicaments and aspirations. Only then can we equip them with the necessary resources to thrive and enable them to attain positive business results.
Leverage 18+ years of industry experience in completing your cloud migration – contact iTBluePrint today to learn more about how we can assist you in your digital transformation!