Having a secure, dependable IT system is foundational to any business success. The popularity of managed services has been rapidly increasing – the market CAGR growth rate between 2021-2030 stands at an impressive 13.8%. But what exactly is the average cost of IT support services?
We'll take a deep dive into factors that determine the average cost of IT support services for small business es (SMBs), including:
Factors determining IT support costs
Some common pricing models used by managed service providers (MSPs)
IT support contract prices
Average cost of IT support per hour
IT Support Costs in Association to Value: The Benefits 
Small businesses like yours can reap many benefits from IT support, such as increased efficiency and productivity, improved security and compliance with legal data regulations, and better customer support.
These advantages go far beyond the monetary savings of scaling back expenditures for full-time IT staff or services in-house.
When you invest in reliable IT support you can also enjoy a clearer understanding of your systems and networks, which can help your business to foresee potential issues before they arise.
Properly administered IT support from experienced professionals also eliminates potential downtime or hiccups to operations due to common technical errors, translating into increased profitability for your business.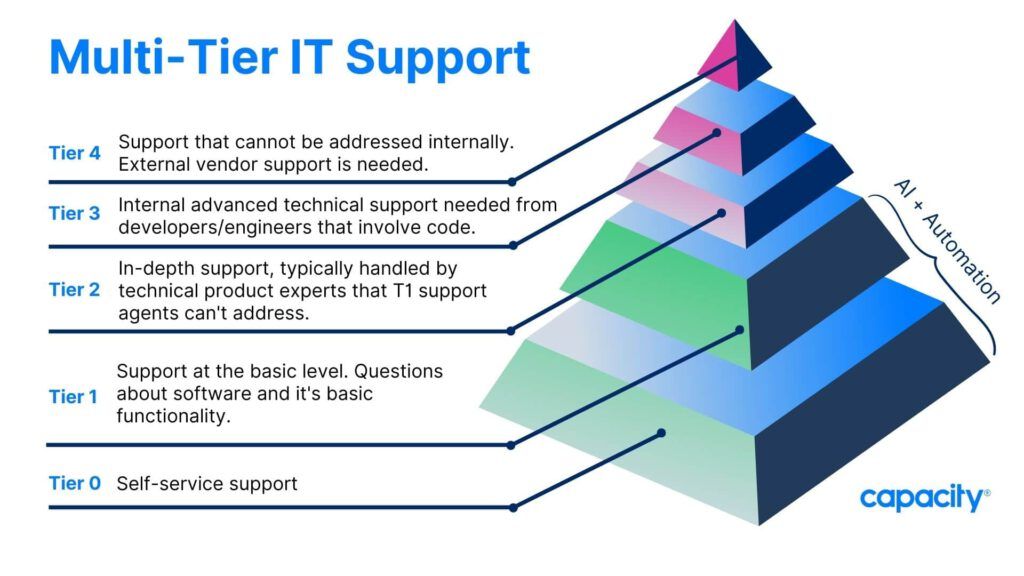 What Factors Determine the Average Cost of IT Support Services? 
When it comes to IT support costs for small businesses, there are a number of factors that determine the price tag.
Here are some elements that can influence your IT support pricing :
The complexity of your organization's IT infrastructure
Staff hours needed for maintenance
Repair tasks
Type of services being requested
Additionally, MSPs often utilize different pricing models such as flat-rate fees or cost/time billing as a way of modeling their IT support contract pricing . .
In order to make the best decision when it comes to IT solutions for your small business, one option you need to be aware of is monthly IT support contract pricing .
Taking these factors into account can help identify the best option when it comes to finding affordable IT solutions for your SMB. Let's take a look at some of the common monthly IT support contract pricing models to gain a better understanding.
IT Support Contract Pricing: A Closer Look
IT support pricing models are a key determinant when selecting the correct provider for your business.
These include:
Fixed monthly fee: based on number of users and devices at a fixed monthly cost.
Break-fix: based on one-off projects, allowing clients to pay per project with no long-term commitment—unlike the long-term agreements required in standard contracts.
Pay-as-you-go : where businesses are charged for each individual problem solved.
Basic retainer : where you pay per month for a set number of hours, and then pay an hourly rate for work beyond that.
Consulting with MSPs is a great way to find the perfect IT support solution for your small business, as they can offer you tailored pricing options that fit both your technical support requirements and are well within the average cost of IT support for small businesses.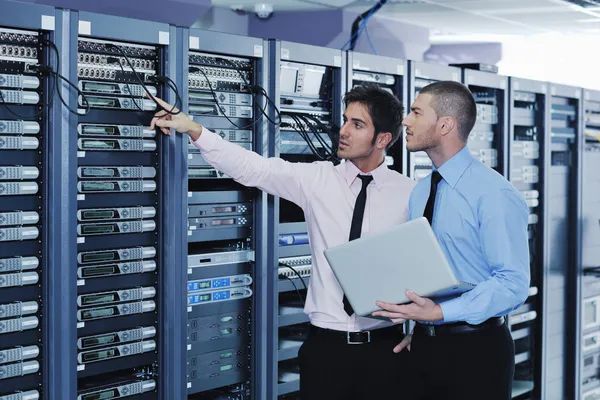 What's Included?
MSPs offer a range of subscription-based plans that offer access to a combination of different services.
Depending on your IT support contract pricing package, these can include:
Day-to-day maintenance
Software updates
Round-the-clock remote support
Assistance with hardware issues
Remote monitoring
System maintenance
Configurations
Network monitoring
And more
iTBlueprint's flexible IT support services give your business the freedom to pick and choose exactly what you need, ensuring a cost-effective services plan that meets all requirements without breaking the bank.
Check out these additional resources to learn more about small business IT support pricing , and how we can help you strategically meet your IT needs with our flexible solution-based service offerings !
What Can You Expect to Pay For the Average Cost of IT Support?
The cost of IT support for small businesses can vary based on if you need ongoing remote monitoring or with the addition of network monitoring, for example.
What is the average cost of IT support services you can expect to ball-park around?
Small business IT support pricing is likely to fall anywhere between a couple hundred to a few thousand dollars per month, depending on the monthly IT support contract pricing model you choose to go with, as well as the number of users per month and devices requiring support.
The average cost of IT support per hour ranges anywhere from $90-$500 per hour depending on the tier of support and expertise required to resolve your issue.
While these costs may seem pricey for your small business, the average cost of downtime per hour is over $500,000 – far outweighing the price of IT support.
Get Competitive Pricing with iTBlueprint 
Determining the average cost of IT support services for your small business upfront will save you an immense amount of confusion down the line.
For competitive IT support contract prices customized to your information technology needs, look no further than iTBlueprint. With an average resolution time of 4 hours to resolve your IT issues, we can help you receive the quality of service you need at flexible pricing models.
iTBlueprint's team of support specialists are certified in a variety of industry-leading technologies – Cisco, NetApp, Fortinet, just to name a few – and round out that experience with real-world problem-solving expertise. This helps us ensure that your issues are resolved the first time. 
Your terms, our solutions.
To learn more about how to leverage our competitive cost for IT support for small businesses like yours, book a free consultation with us today.