Results: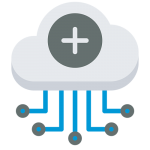 As a Gartner Magic Quadrant storage leader, NetApp's robust storage solution empowered the company to simplify their data management and make better data-driven decisions. And as a NetApp Gold Partner, iTBlueprint's engineers were asked to take on the monitoring of the company's infrastructure, including biweekly monitoring with monthly health checks, software upgrades, and network alerts to stay abreast of security bulletins, and hardware and firmware updates.
iTBlueprint Managed Services' team holds a variety of certifications and takes an agnostic approach, working with complementary technologies to ensure that the company is getting the outcomes they expect and the return on investment they demand. By proactively identifying issues before they become critical, potential vulnerabilities can be discovered and threats can be avoided.
The mining company partnered again with iTBlueprint for a job a little closer to home—build a brand new data center in their Vancouver headquarters. Our team also remotely built out the company's infrastructure in their Arizona and Mexico mining locations. We continue to manage their network infrastructure across all their sites and are working to expand our technology support with security and backup and recovery.
Instead of a transactional partnership, the mining company and iTBlueprint developed a cohesive relationship that continues to build thanks to iTBlueprint's dependability and expertise.