Vancouver, BC is an incredible international business destination known for its cosmopolitan culture and thriving economy.
Over the past decade, investors and entrepreneurs have poured money into a variety of different industries in Vancouver and created a rich landscape full of opportunity.
From innovative startups to longtime industry players, these influential industries are all working together to drive growth in Vancouver's bustling economy.
In this blog post, we'll explore some of the biggest industries in Vancouver and the future outlook for these markets.
Exploring the Top Industries in Vancouver 
With a vast population of 2,632,000 residents as of 2022 , Vancouver is filled with a wide talent pool and array of opportunities in industries ranging from construction to high technology.
As one of the fastest growing cities in Canada, surpassing both Toronto and Montreal, let's take a look at some of the top industries in Vancouver driving growth throughout this mountainous oceanside city.
1. Construction
The construction industry is the foundation of British Columbia, stretching back all the way to the construction of major transportation systems like the Canadian Pacific Railway in the 1880s.
Since then, the province of B.C. has continued to see exponential growth in the availability of construction employment, which has risen to almost 240,000 jobs today.
Among some of the major construction projects that are on their way throughout the city of Vancouver include:
Chinatown Transformation
Broadway Plan
Central Waterfront Hub Framework
As one of the biggest industries in Vancouver since the city's beginnings, the construction industry has played a crucial role in its development.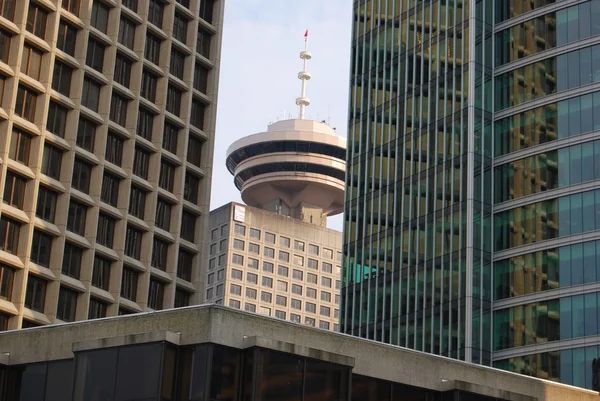 2. High Technology
As one of the most up-and-coming industries in Vancouver , the city had a total of 92,300 tech jobs as of 2021 – a number that only continues to expand as international markets and entrepreneurs from around the world get word of the innovation happening throughout the city.
With one of the most rapidly growing tech markets in North America, much of the city's tech job growth is attributed to both Amazon and Microsoft expanding into downtown Vancouver.
Aside from these two companies, major players in Vancouver's high-tech industry include:
Hootsuite
Electronic Arts Inc.
Nintendo of Canada Ltd.
Technological innovation abounds in Vancouver, and it doesn't just stop in the high-technology industry. Find out how major companies have made a name for reliable services by working with IT companies like iTBlueprint for:
Take Control of Your IT Systems and Regain Your Productivity

Get in Touch With Our IT Experts Today

Contact Us
3. Forestry
Did you know that over two-thirds of the province of British Columbia is covered in forest? It's no wonder that forestry serves as one of the top industries in Vancouver .
29% of the province is employed through the forestry industry, with products including softwood, shingle, logs, plywood, lumber, and more. There is, however, controversy surrounding it.
As the forestry industry continues to drive the city's and surrounding area's economies, environmental activists strive to protect the old-growth forests with government-mandated environmental regulations such as the Forest & Range Practices Act (FRPA).
As a result, it is crucial that innovative best practices be used in accordance with industry regulations to maintain environmental protection.
4. Film and Television
You may be surprised to learn that Vancouver is known as Canada's Hollywood.
As one of the leading industries in Vancouver , the film and television and entertainment industry is a crucial employment driver of the city, from talent pools specializing in animation to broadcasting.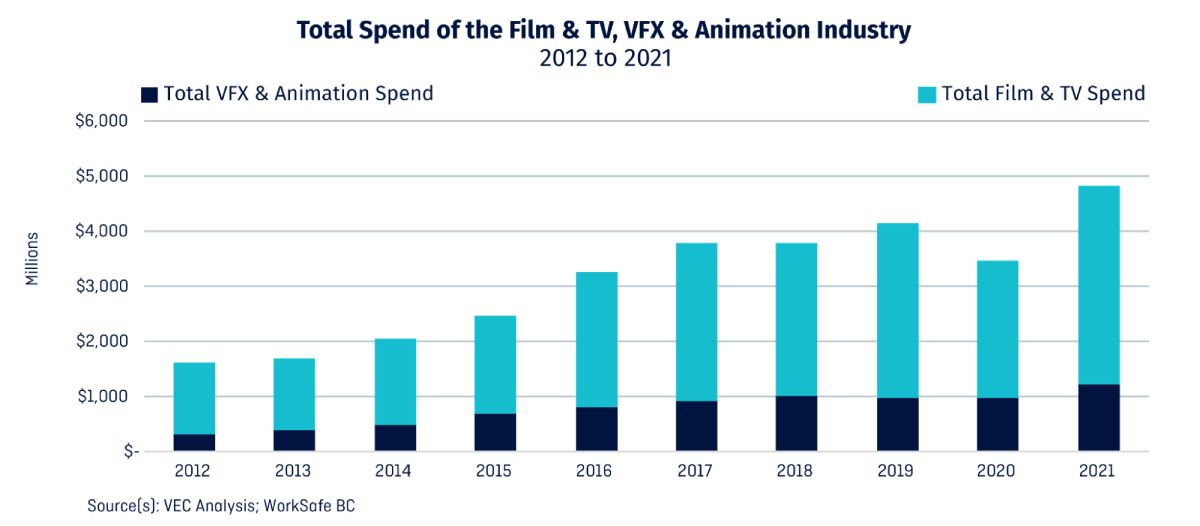 Aside from the fact that it is located in the same timezone as L.A., Vancouver's production sector has been boosted due to its proximity to a diverse geographic area, strong educational institutions, and skilled local workforce, as well as government subsidies.
Major film companies in the Vancouver industries include:
Hand Crank Films
Diamond Head Films
PPI Camera Corp
Pixar
Check out these additional resources to learn more about how you can become a player in Vancouver's top industries by leveraging iTBlueprint's industry-leading IT services.
5. Tourism
If you've ever been to Vancouver, tourism being one of the leading Vancouver industries is fairly self-explanatory.
As one of the most picturesque cities on the West Coast , Vancouver is a rich and diverse city for both culture and natural beauty – and arguably a must-see for those who enjoy the outdoors.
From hiking Grouse Mountain to driving down the picturesque Sea to Sky highway and taking a boat to Granville Island for dinner, there is no shortage of adventure to be found here.
Vancouver's tourism industry generated over $7.1 billion in revenue in 2020 alone – and continues to serve as one of Vancouver's top industries today.
Why Entrust iTBlueprint for Your Vancouver Managed IT Services?
iTBlueprint has over 20+ IT experts on staff and 18+ years of experience helping Vancouver businesses scale their businesses with managed and professional IT services.
We place your success at the top of our priority list, which is why when you partner with us, we make sure to offer the attention your company needs to drive the best results possible.
Contact us today to schedule a free consultation and discover why we're the right choice for your growth and success!